Jiggly Greenhouse® 13' Wide x 9' High DIY Greenhouse Kit - The Foundation
Details
Jiggly Greenhouse® 13' Wide x 9' High DIY Greenhouse Kit - The Foundation
If you are searching for an inexpensive, easy to maintain, high-quality greenhouse kit for your backyard or commercial greenhouse, or hoop house, look no further. The Foundation Jiggly Greenhouse® is the perfect kit with special features to provide year-round growth and protection for your plants. Jiggly Greenhouse® knows that one of the most important steps of building a sturdy outdoor structure that will endure even the harshest of elements in selecting the right, high-quality materials from a reliable source. With the Foundation Jiggly Greenhouse® Kit, you get exactly that without the stress of researching and ordering each, individual part.
Our kit includes all the hoop frames, ground sleeves, brackets, bolts, wood to steel adapters, screws, poly plugs, and film you will need to build a Low Arch Tunnel Greenhouse. The Foundation Jiggly Greenhouse® Kit comes with our high-quality, premium grow film that includes UVA Inhibitors, Infrared Blockers, Anti-Drip Agents and Anti-Dust Protection. The premium grows film allows for a longer-lasting greenhouse in harsher environments and is an excellent option for those looking for maximum protection. For worry-free security, attach the premium film cover with the provided Jiggly Greenhouse® Aluminum Locking U-Channel and Jiggly Greenhouse® Wire for the base rails and the mid-rail. We have also included a Complete Sidewall Ventilation Kit comprised of one Jiggly Greenhouse® Sidewall Manual Hand Crank Winch, crank pipe for length, couplers and film clamps to roll up a side of the greenhouse for ventilation. This incredible feature will allow you to better control the temperature and humidity of your greenhouse or hoop house, increase the likelihood of pollination, and help to prevent pest infestations and disease. Lumber is not included in this kit. With a trip to a local lumber store, a weekend, and this kit you will have a marvelous 13' W x 9' H greenhouse to extend the season or possibly grow all year round.
The Foundation Kit Includes:
**Quantities shown are based on standard 20ft length. Lumber sold separately.
Jiggly Greenhouse® is an NRCS-approved vendor meaning that under the High Tunnel System Initiative, our customers may qualify for federal grant money to pay for their own hoophouse.
Learn About NRCS Grants
Features:
Top of The Line Jiggly Greenhouse® Premium Grow Film Provides All-Weather Protection and Durability With UVA Inhibitors, Anti-Dust Barriers, Anti-Drip Barriers, and a 4 Year Warranty
Re-Usable Jiggly Wire Is Easy To Install, Remove, and Provides Tear Protection
Jiggly Greenhouse® Aluminum Locking U-Channel Guarantees Stability When Attaching The Greenhouse Cover, Can Hold Up To 20 Mil Thick, and Is Mountable To Both Wood and Steel Structures
Sidewall Ventilation Kit Allows You To Better Control The Temperature And Humidity Of Your Greenhouse, Increase The Likelihood Of Pollination, and Help To Prevent Pest Infestations And Disease
Wood To Steel Post Adapters Add Structural Support From The Metal Posts and Allow For Simple Adjustments To The Frame When Needed
Rust-Resistant Galvanized Steel Hardware Included To Endure the Elements and Make Your Structure Sound
Installation Gallery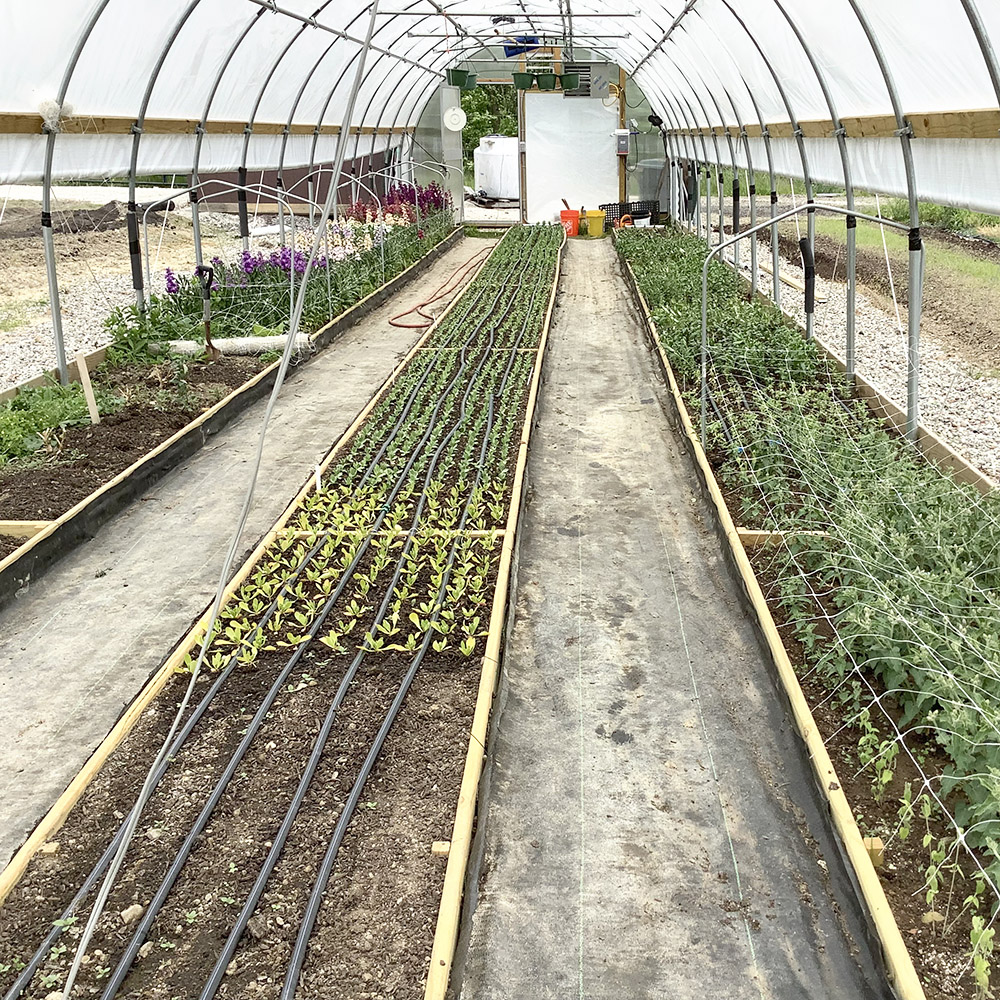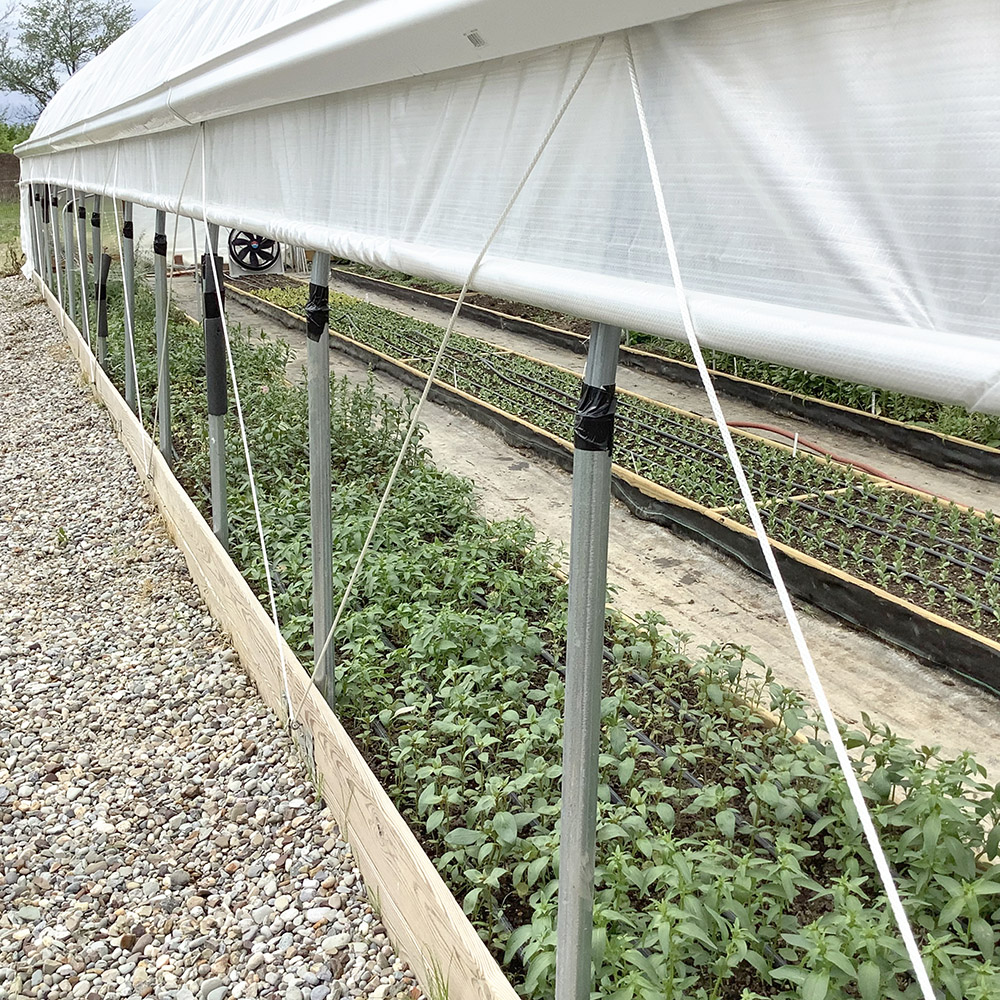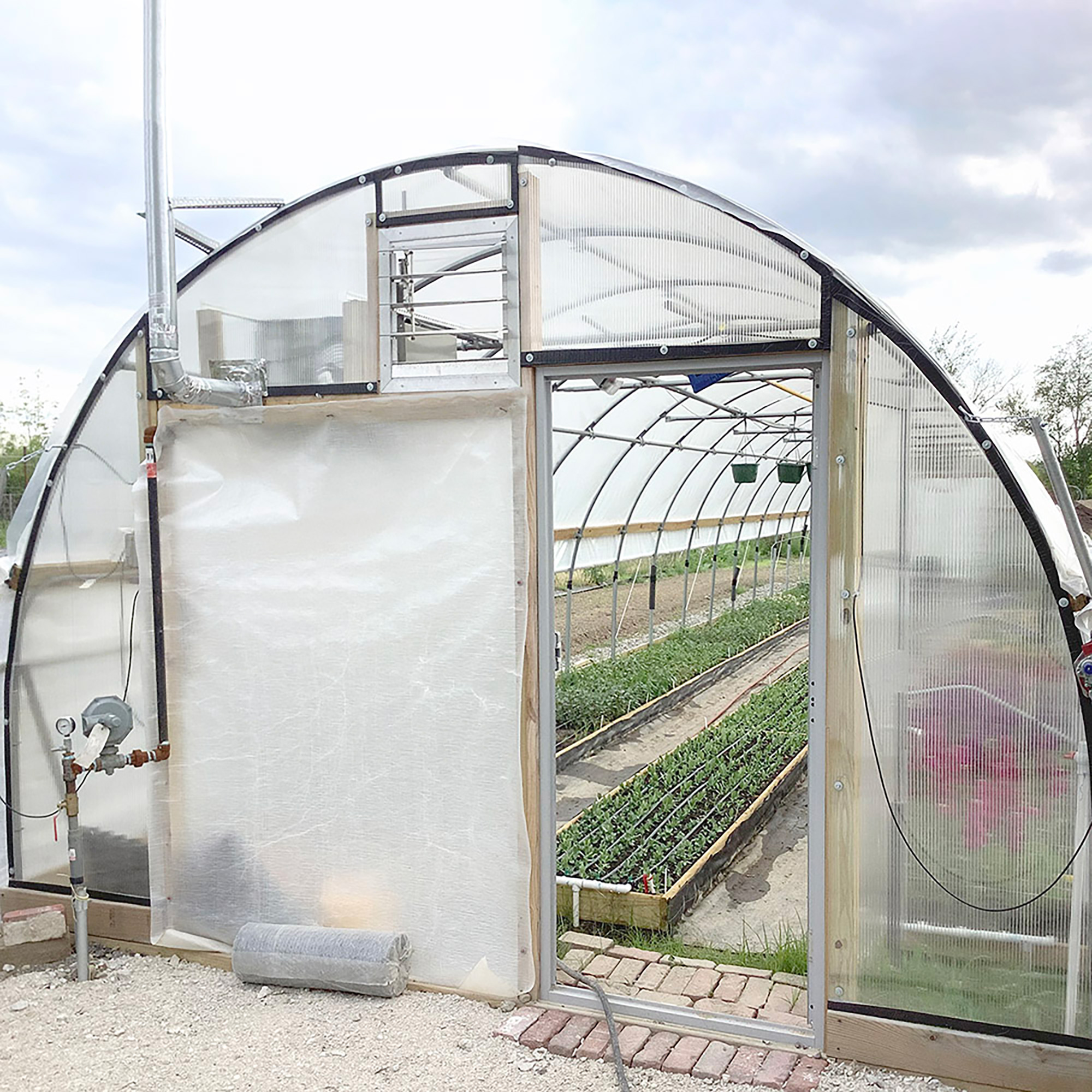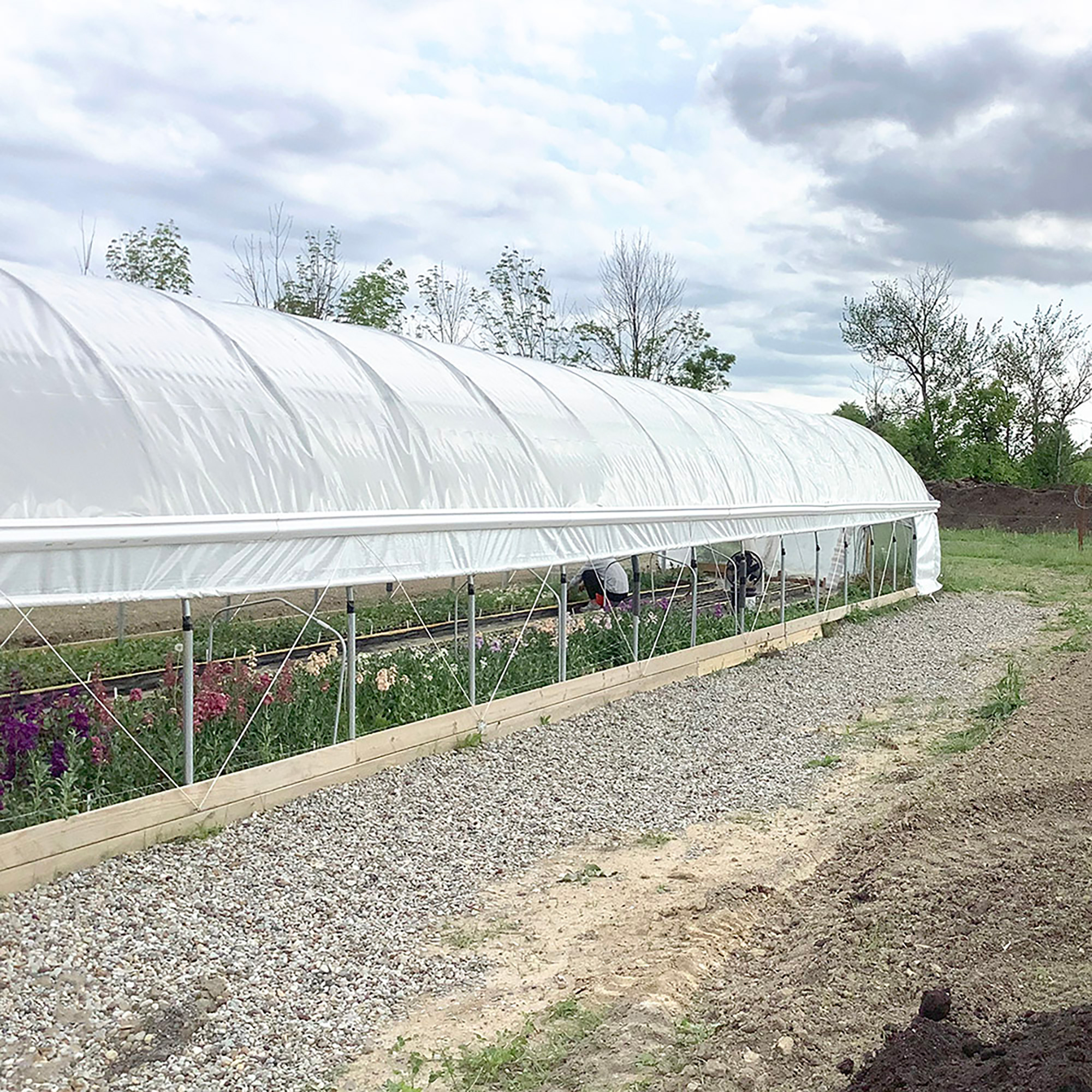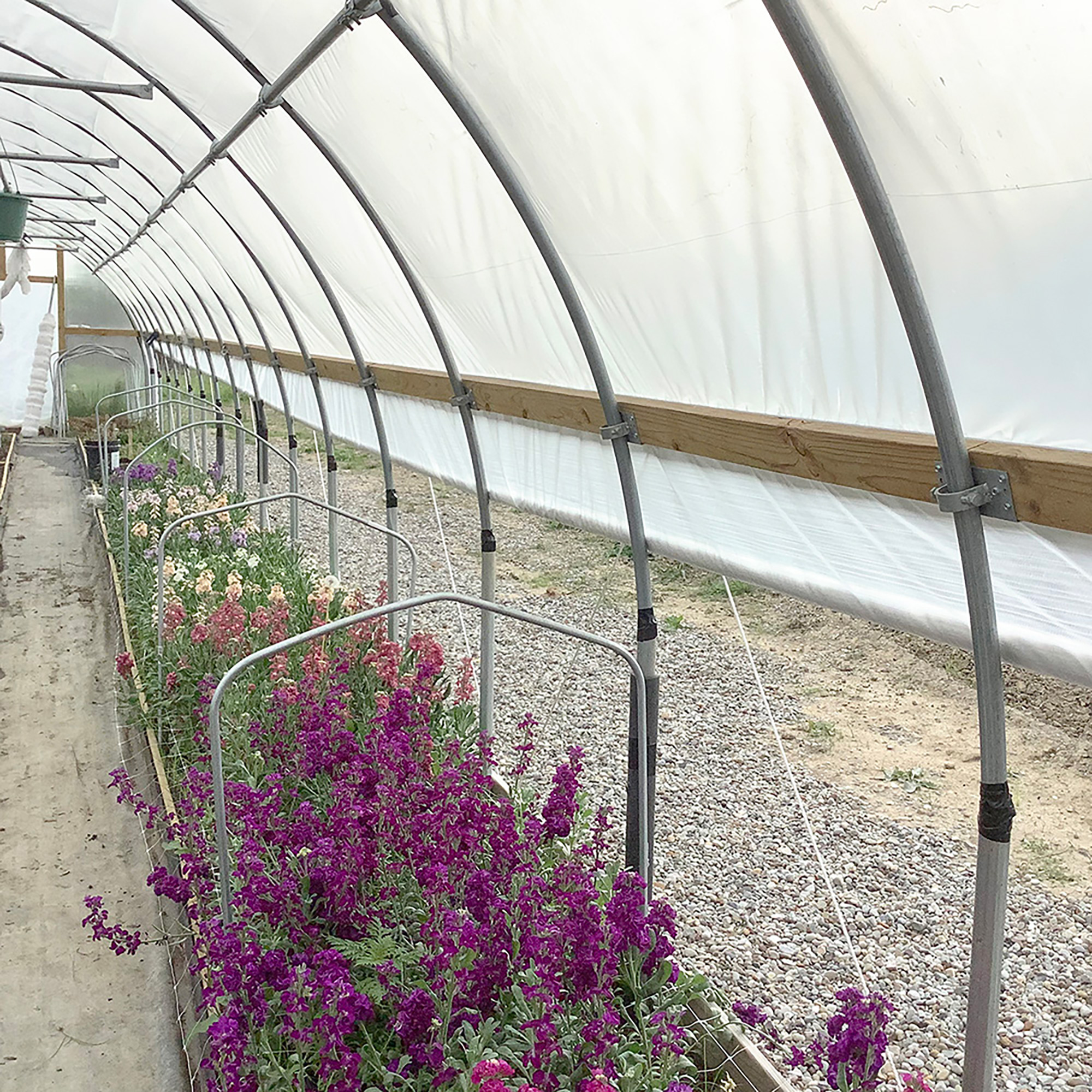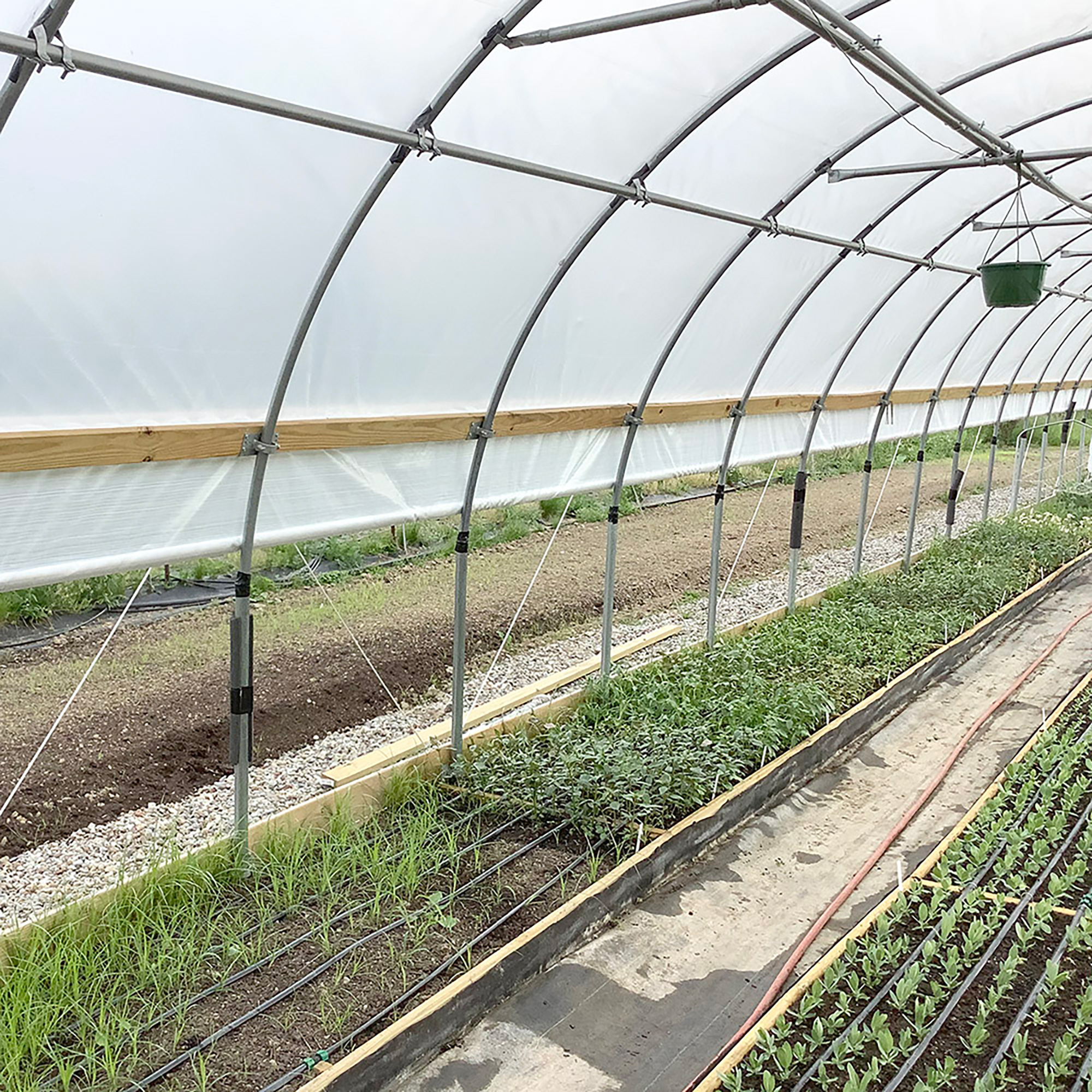 Compare our Quality Greenhouse Kits
The Essentials

The is the entry point to the greenhouse world!

The Foundation

This is the excellent choice letting you control the temperature and air follow with ventalation!

The Professional

This is the highest tier, it shows up and you are ready to build!

Length: 20ft -192ft

✓

✓

✓

Hoop Spacing 4 ft

✓

✓

✓

3 Ridge Poles

✓

✓

✓

Width: 13ft

✓

✓

✓

Height: 9ft

✓

✓

✓

Hoop Assemblies

✓

✓

✓

Ground Post Sleeves

✓

✓

✓

Brackets for length selected

✓

✓

✓

Screws, Bolts and Hardware

✓

✓

✓

6 MIL 4 Year Film

✓

✓

✓

UVA Inhibitor

✓

✓

✓

Anti-Dust Barrier

✓

✓

✓

Anti-Drip Barrier

X

✓

✓

Jiggly Wire and Channel for base and ends

✓

✓

✓

Mid Rail

X

1

2

Complete Sidewall Ventalation Kit

X

1

2

Lumber for Sidewall Base and Mid Rails

X

X

✓
View Our Installation Guide
| | |
| --- | --- |
| SKU | ALT-03 |
| Greenhouse Height | 9 ft. |
| Greenhouse Width | 13 ft. |
| Includes | Hardware, Hoop Frame, Plastic Film, Sidewall Ventilation |
| Manufacturer | Jiggly Greenhouse® |