NRCS Greenhouse Approved Vendor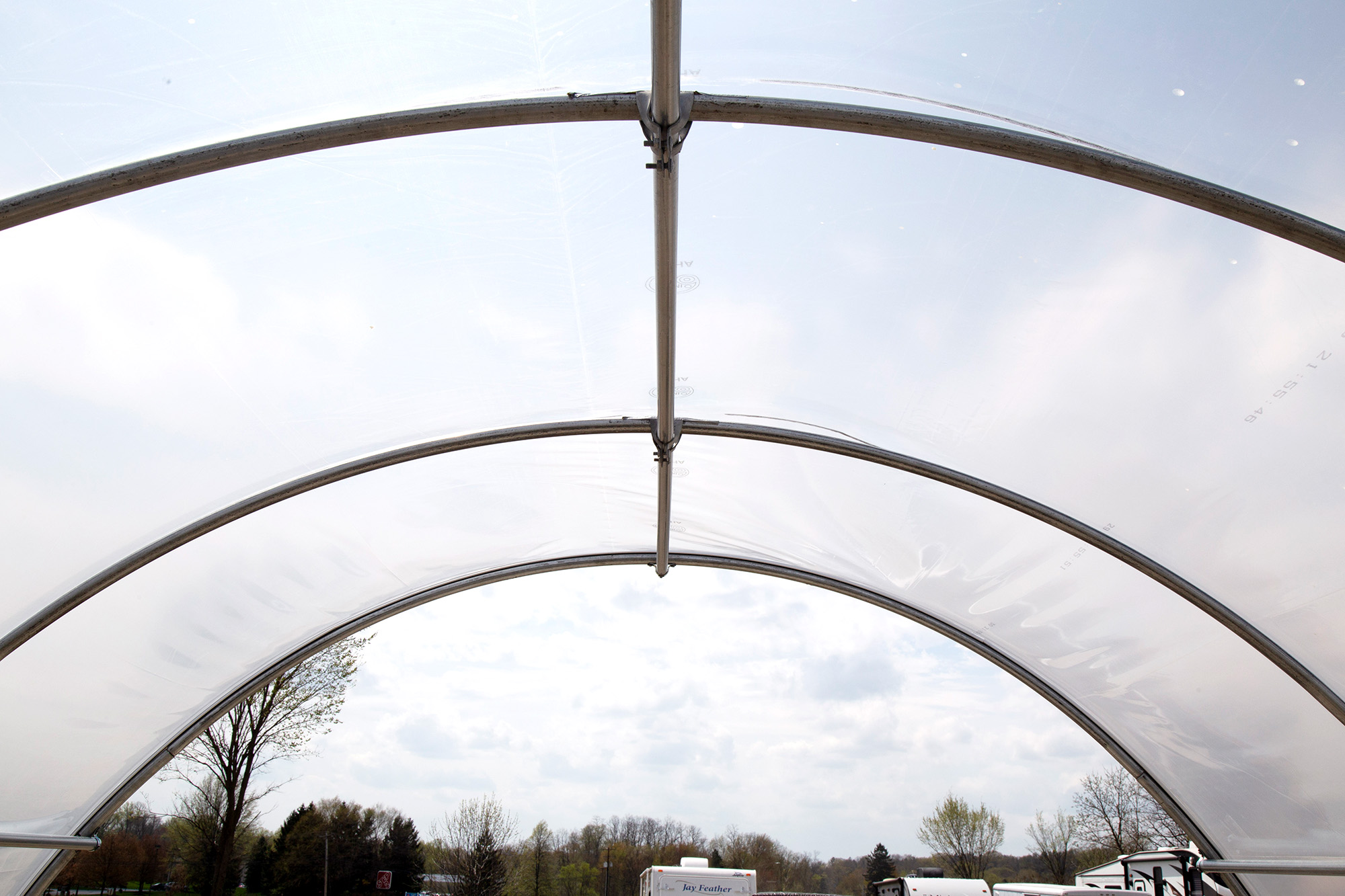 If your application has been accepted for the High Tunnel System Initiative from the NRCS, you may be wondering what hoop house specifications need to be followed to use this financial assistance. While the standards are easy to follow, it's essential to remember all regulations before purchasing your parts.
What Qualifies As A High Tunnel System?
Tunnel systems, otherwise known as hoop houses, are unheated structures with a plastic covering that allow for control and protection of your plants. These hoop houses are straightforward to set up, and with hoop houses, you can enjoy a longer growing season with less pesticides. These frames are created from galvanized steel tubing and polyethylene covers with UV protection. The roll-up sides allow farmers or individual growers to control the amount of ventilation.
How Should You Purchase An NRCS-Approved Hoop House?
First, you must purchase a kit from a commercial source. You cannot DIY a high tunnel system and still receive money from the initiative. The NRCS also requires you to purchase a hoop house as a kit. These kits will come with installation instructions from the manufacturer, with everything you need to create your kit. Remember, you must follow the specific NRCS job sheet instructions within your state and county before setting anything up.
View All NRCS-Approved Greenhouse Kits:
---
What Sizes Are Approved For High Tunnel Systems
Mostly, there is no size limit to what hoop house system you can install. However, your tunnel system needs to measure 6 feet in height from the bottom to the structure's peak. Also, a payment cap is implemented for the NRCS financial assistance based on 30-foot by 72-foot structures.
How Many Times Can You Apply For Assistance For A Hoop House?
Even if you already have a high tunnel system, you can still apply for another one. Despite receiving one NRCS-funded hoop house, you can reapply for another one. While approval is based on the individual states or districts, this is still helpful if you are trying to grow multiple plants in different hoop houses.
Where Can You Install A High Tunnel System?
Once your land is inspected and approved, you can place your hoop house in any approved place where the soil is conducive to growing plants. The plants must be placed in the natural solid profile or raised beds. The raised beds cannot be higher than 12 inches. Growing crops in benches or pots is not allowed.
---
Still have questions about the NRCS Initiative? View this helpful content page:
What Is The NRCS?