The NRCS High Tunnel Initiative - Build Your Greenhouse for Free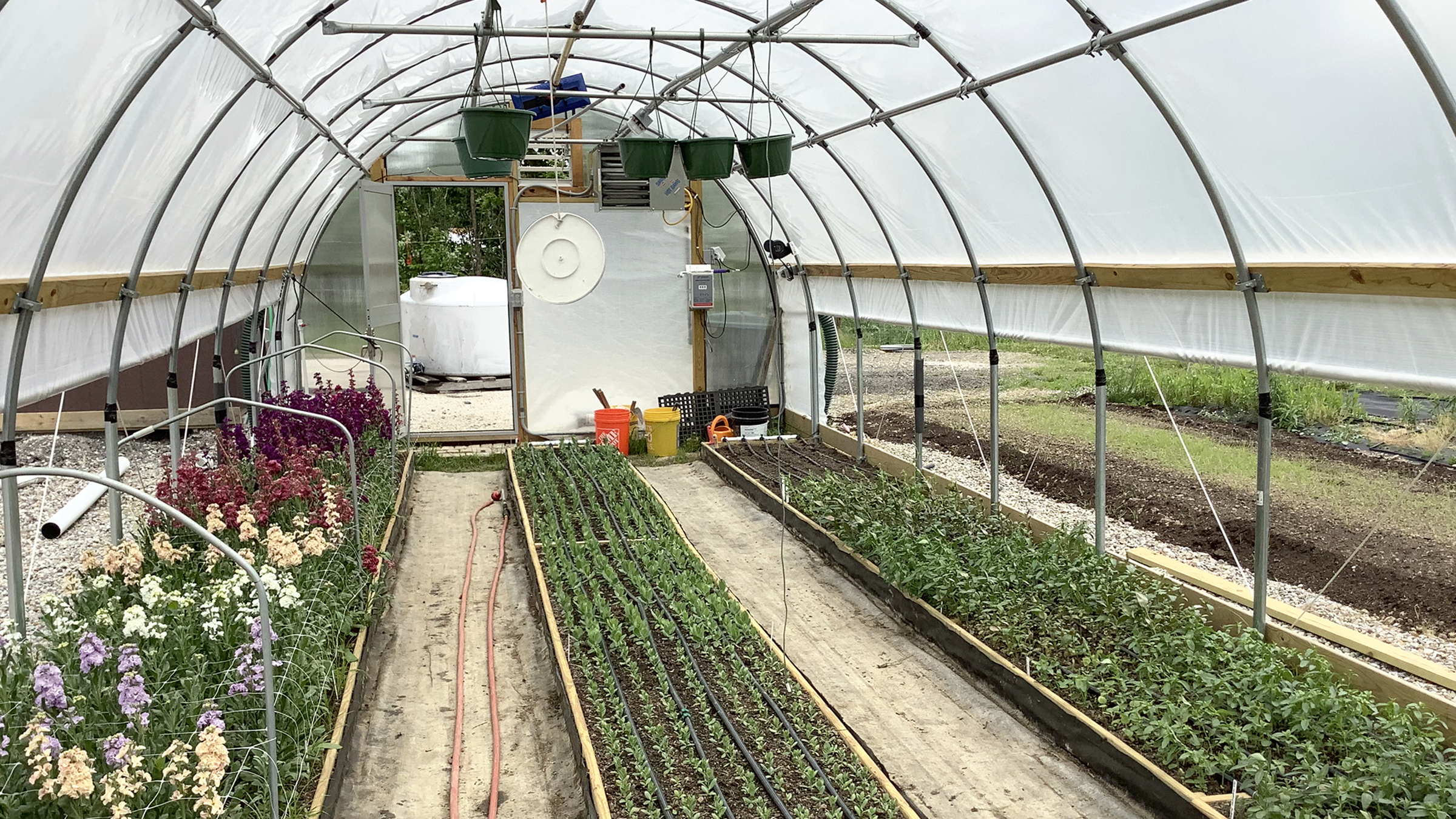 The NRCS is the National Resources Conservation Service, and it is the primary private land conservation agency of the U.S. Department of Agriculture. For more than eight decades, this agency has provided countless resources to American farmers, ranchers, and other agricultural landowners to support them and their work. Founded after the historical Dust Bowl disaster of the 1930s, this agency has worked tirelessly to conserve America's natural resources and preserve the land's agricultural prosperity.

Today, NRCS not only works directly with large-scale farms but also wants to encourage everyday Americans to do their part in restoring healthy soil and abundant agricultural back to the United States. In their effort to conserve the country's natural resources, the NRCS has established a grant called the High Tunnel Initiative that fully funds the installation of a high tunnel, also known as a hoop house.
This grant is a great way for everyone to get involved with the conservation effort in their own way without having the financial burden of funding their own structure. Some may ask, why hoop houses and not traditional garden beds?
Regular garden beds are only capable of being cultivated within the warmer months throughout most of the country. In contrast, hoop houses have the benefit of extending the growing period all year round. Whether you are looking to grow your own food or would like to plant a variety of different flowers, a hoop house gives you the freedom to do so, no matter the weather. The ability for extended growing periods also has many benefits for the environment.
For those interested in starting your high tunnel journey, we have listed how to apply below.
How Can You Apply?
When starting your high tunnel journey, it is important to decide what you are looking to do. Take time to evaluate your land to see where the best spot is to place a hoop house, as well as plan how large of a hoop house you are looking to build. During this time, get in contact with your local NRCS field office to talk with your local NRCS representative. They will be able to provide you with insights on whether you meet the criteria to qualify for financial assistance and give you details on how to best go about building your high tunnel.
Once you have met with your NRCS conservation planner, you can start the process of applying for the grant. First, you will need to fill out the AD 1026 , which helps to make sure that the land you plan to grow on is suitable for building and will not hinder conversation efforts in any way. After that form has been completed, you can then start to file the CPA 1200 application. Please note that most applications are accepted year-round; however, please check with your NRCS representative to know if their location has application deadlines.
View Our Step-By-Step Guide
During the application process, you will need to provide certain documentation to see if you meet the grant's eligibility. The documents you will need to provide include:
Your Social Security number or an employer ID
A farm tract number
A property deed or lease agreement
If you do not currently have a farm tract number, you will need to apply for one with the USDA's Farm Service Agency. Your local NRCS planner should be able to assist you with this.
After all the applications have been filed, the NRCS will then evaluate and rank your application among the others that have been filed. The ranking of applications is based on many factors and will determine the order in who receives funding.
Please note that application acceptance time is all based on how busy your specific NRCS location is with other applications. Also, even if your application is accepted, it is likely you might have to continue to wait to build your hoop house until that quarter's funding is reestablished to the chapter.
Whether you are in the process of building your own hoop house or are still in the idea phase, we have a wide selection of all-in-one kits that provide you with everything you need to easily assemble your very own hoop house. All our kits meet NRCS requirements and are able to ship directly to you.
Hoop House Kits