Ground Post Driver For 2 1/2" [2 3/8" OD] Pipe - Greenhouse Installation Tool Post Driver Cap Jiggly Greenhouse®
Details
Ground Post Driver For 2 1/2" [2 3/8" OD] Pipe - Greenhouse Installation Tool Post Driver Cap Jiggly Greenhouse®
These 2 1/2" [2 3/8" OD] Ground Post Driver caps allow for safe, simple, and secure installation of ground posts on your greenhouse frame. The durable steel construction of these post drivers absorbs the impact of the sledgehammer when pounding the posts into the ground, effectively eliminating disfigurement of the top of the ground posts. Simply place this post driver cap over your ground post and use your sledgehammer to pound your post down to your desired depth. By using a ground post driver, you are not only streamlining the construction of your greenhouse but also preventing the deformation of your ground posts.
Features:
• Fits Post: 2 1/2" [2 3/8" OD]
• Use To Drive Dock Posts
• Use To Drive Deer Fence Posts
• Ideal For Driving Greenhouse Cold Frame Hoop Poles
• Absorbs The Impact Of A Sledge Hammer Pounding In Posts
• When Used Properly Post Will Suffer Less Damage And Disfigurement During Installation
Specifications:
• Material: Steel
• Top Dimensions: 2 3/4" diam. x 2 1/2"
• Bottom Dimensions: 2" diam. x 2 1/4"
*Post Driver Top Will Flare Slightly After Repeated Use.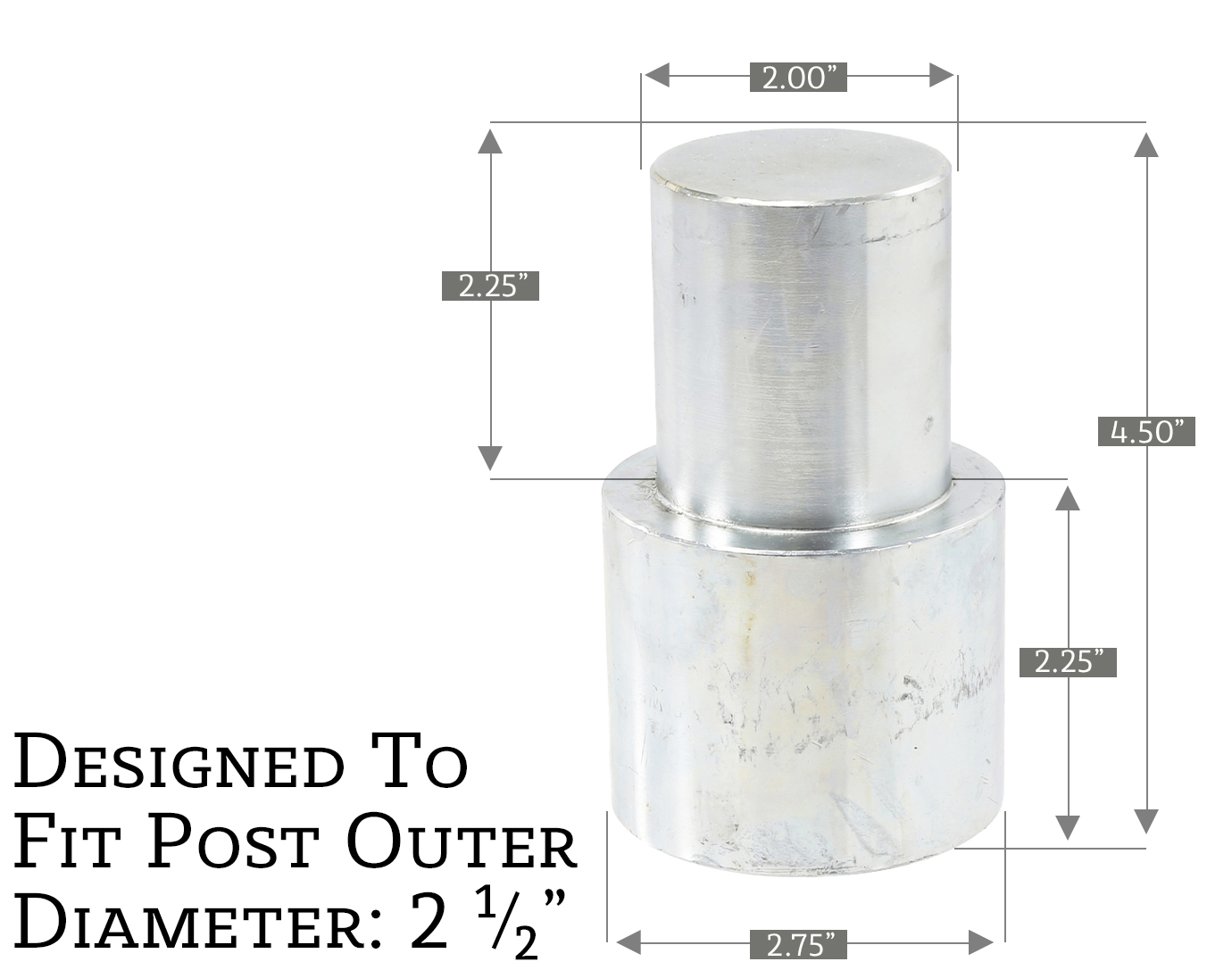 | | |
| --- | --- |
| Greenhouse Fitting | Ground Post Driver |
| SKU | GPD25 |
| Manufacturer | Jiggly Greenhouse® |
| Fits OD Pipe | 2 1/2" |
| Metal Type | Steel |
You may also be interested in the following product(s)