Will A Greenhouse Keep Plants From Freezing?
Having a greenhouse or hoop house is a great way to keep your plants thriving all year round. However, if you do not have a heater for your greenhouse and live in a part of the country that experiences extremely cold winters, it can be concerning on what will happen to your plants. Thankfully, even without a heater, there are ways to set up your hoop house to protect your plants from freezing during the fridged winter months. Protecting your plants from cold conditions is important, but the first step in having a flourishing greenhouse is selecting the right plants that are hardy enough to withstand changing temperatures.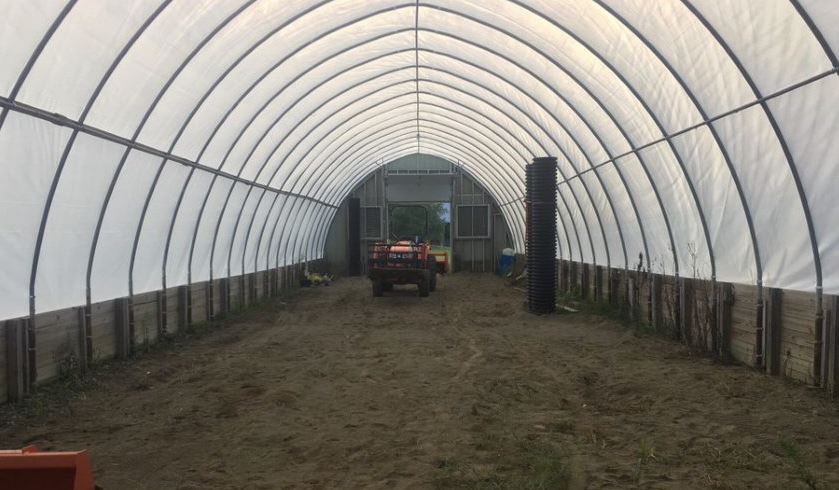 Plant Suggestions:
Choosing the right plants to go into your greenhouse is important to ensure that your vegetation will survive. It is ok to have other types of plants in your nonheated hoop house; however, you might have to spend more time caring for these other plants to ensure their well-being. The list we have provided below are plants that can thrive under tough conditions and are ideal picks for winter greenhouses.
Broccoli
Spinach
Brussel sprouts
Beets
Cabbage
Carrots
Parsley
Oregano
Pansy
Chrysanthemum
If properly installed, your greenhouse should effectively capture and trap the warmth from the sun throughout the day to sustain the correct temperature all through the night. Though on nights when temperatures dip into the extreme lows, it is important to take extra measures to protect your plants. Things you can do to keep your plants warm include covering the actual plant with frost fleece while wrapping the pots in bubble wrap. These layers of protection should keep your plants warm from top to bottom to prevent them from freezing during the night. Then, unless there is an extreme blizzard or cold during the day, it is important to remove these covers so the plants do not overheat.
If wanting to add more full coverage to your entire greenhouse, there is the option of adding another layer of greenhouse plastic to the inside of your hoop house. This will help to insulate the space a little more than the existing plastic will. Please note that even if this extra layer is added, you might still need to cover your plants if the temperature does drop.
During the Springtime, temperatures can greatly fluctuate. Due to this, you might need to remove or add a layer to your greenhouse plants to keep them from overheating or freezing, depending on the weather.
Keep your vegetables, flowers, and herbs protected all year round, in all types of weather, by coving them with sturdy and reliable plastic. Choose one of the best options on the market at an affordable price by looking over our inventory today.
Greenhouse Plastic