Why And How To Use A Tree Guard
Jiggly Greenhouse® Rigid Tree Guards provide safety for the base of any tree, specifically designed to protect the tree from landscaping equipment and wildlife without stunting the growth or compromising the tree's health. Many trees need protection from animals, fungi, and other outside variables. A tree guard will ensure the tree has proper protection to ensure its growth and long life.
Tree guards offer quick and easy installation. Simply wrap them around the tree and zip-tie the ends together. They help prevent mold, mildew, and other harmful fungi. The 360-degree netting discourages insect nesting and activity around the tree's base. Landscaping equipment can be a big issue in harming trees, but luckily the durable high-density polyethylene composition in the netting will help prevent the machinery from damaging the tree. The most popular benefit of the guards is the tree protection it provides from deer, squirrels, rabbits, and other animals looking for a quick snack. Tree guards are a good choice if deer fences will already be installed. This combination will give the best protection.
Key Benefits
Quick And Easy To Install
UV-Stabilized Construction
Prevents Damage Caused By Harsh Enviroments
Flexible and Durable Material
Blends Into Surround Area
Protection From Animals
Discourages Insect Nesting
Works In Conjunction With Deer Fence
Installation Pictures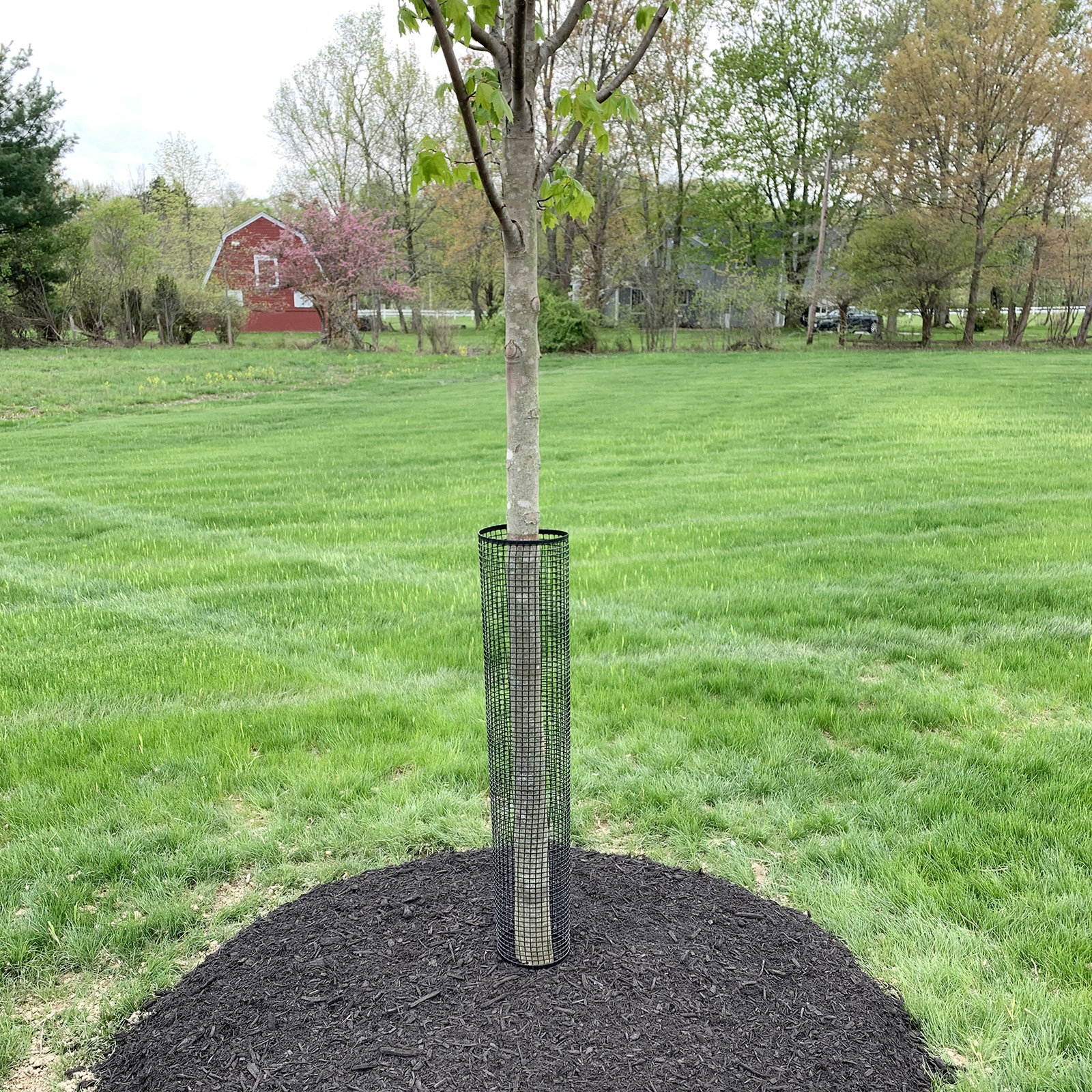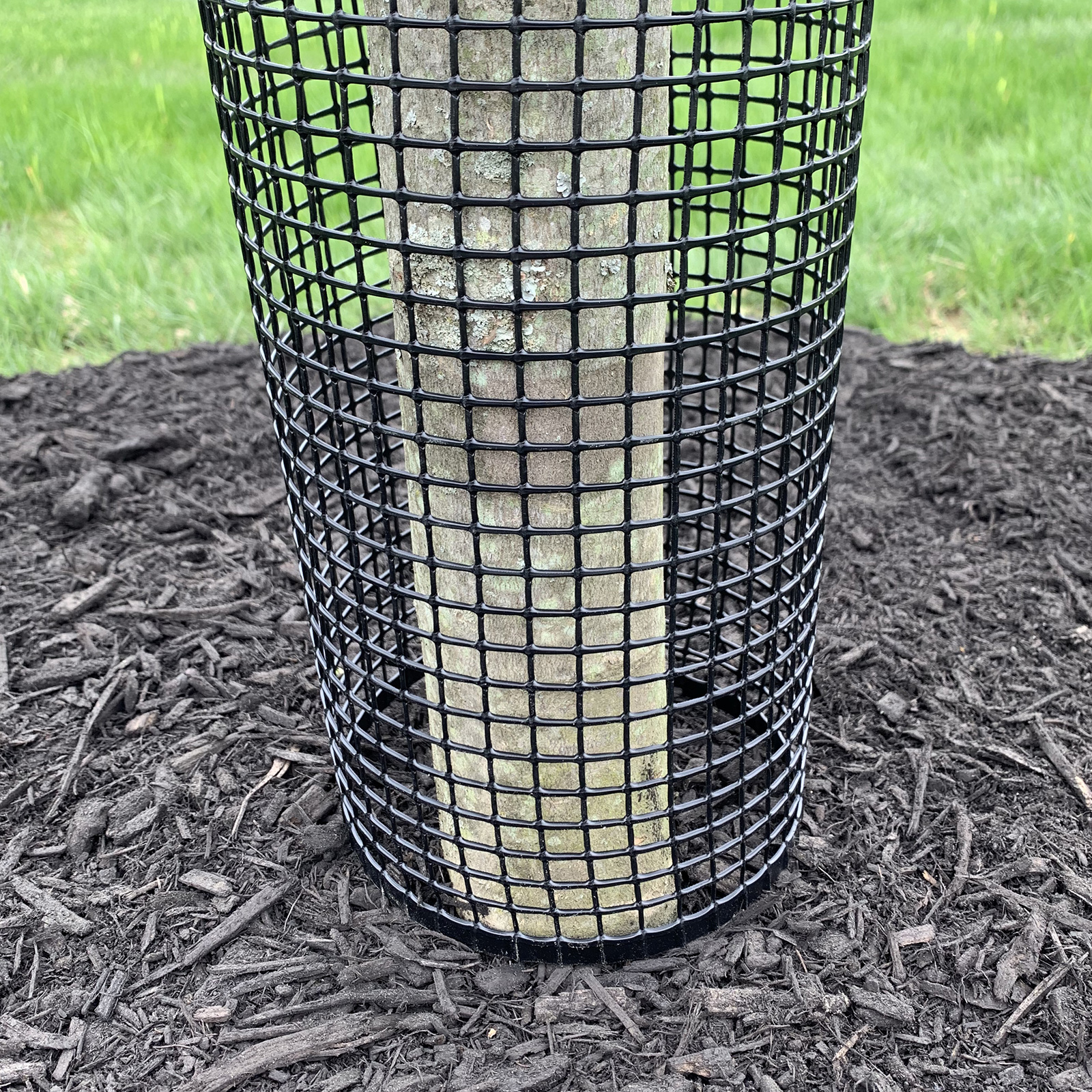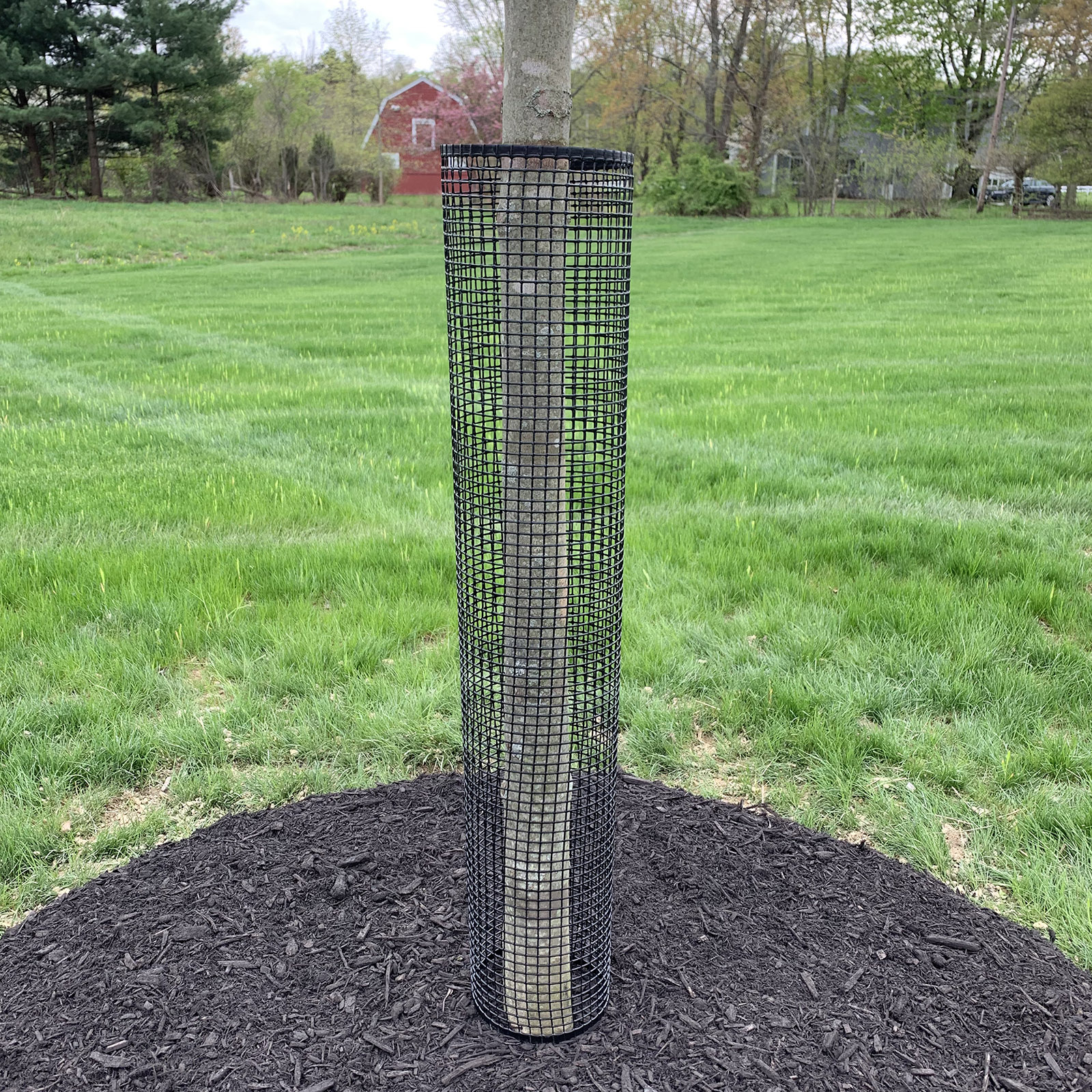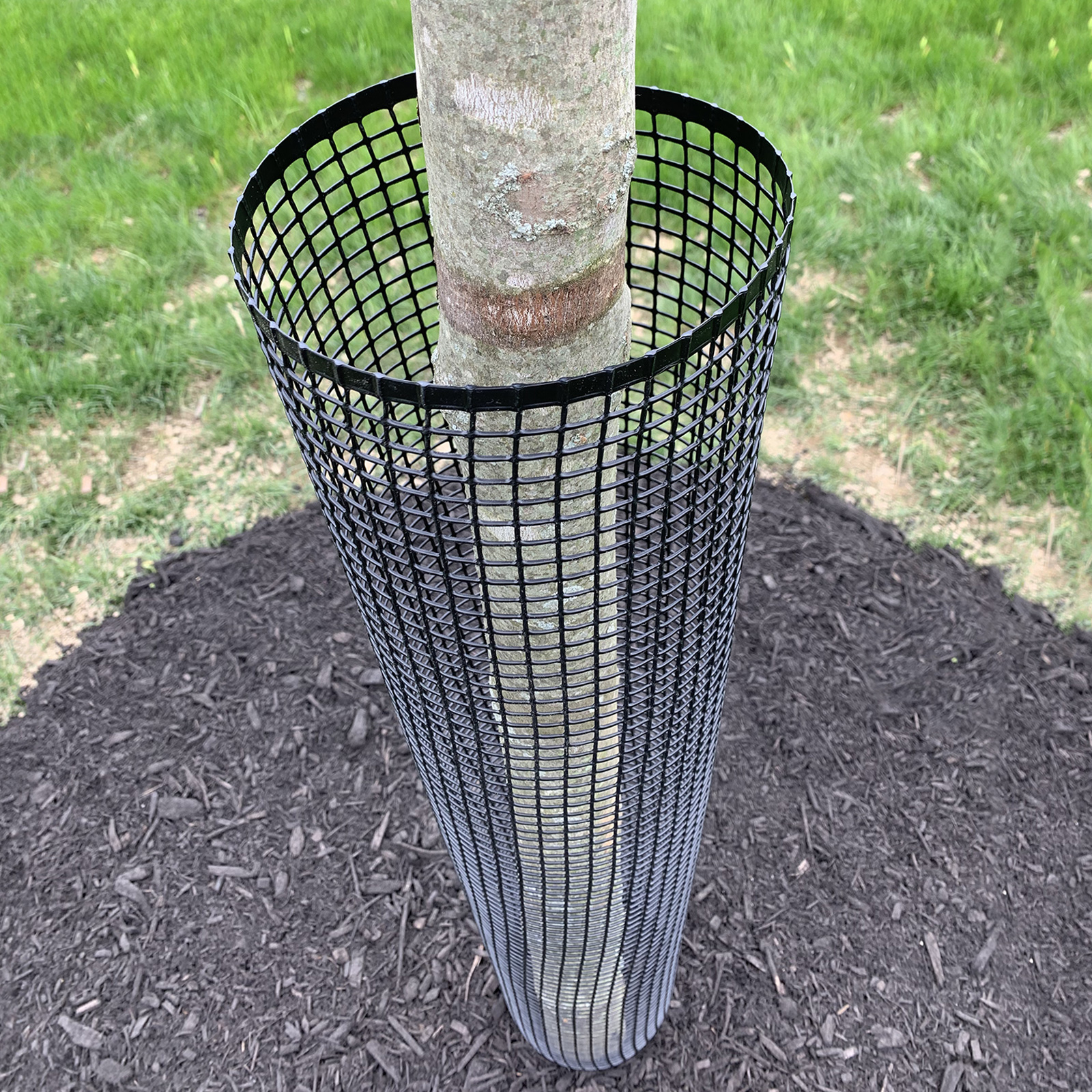 Tree guards are a necessity for any young tree or even older trees that are being harmed by animals, pests, or other elements. Tree guards come in sizes up to 72" so they will provide the ultimate protection against even the tallest deer. The plastic mesh can also be connected to fit any diameter tree. Deer and fence guards can even be used to protect shrubs. Any landscaping project should have some tree guards to ensure a finished project every time, ensuring a long-lasting and healthy opportunity for shrubs or trees. Be sure to check out our full deer and tree guard selection for available sizes.
Jiggly Greenhouse® Lawn & Garden products are the perfect complementary pieces to round out your landscaping project. With strong, sturdy tree tie webbing in multiple lengths, our popular Stretchy Plant Ties, Soft Touch Twist Ties and a wide range of tree guards to shield the base of any tree or shrub, these top-notch Lawn & Garden products will fit the needs of residential and commercial landscapers alike. You'll find the perfect product to help secure, protect and grow plants, shrubs, and trees of all kinds, keeping them safe from animals and ensuring they have the support they need to grow and thrive. Please get in touch with us if you have any questions. Our team is happy to help in any way we can!
Contact Us