How To Obtain A Farm Track Number?
To qualify for the NRCS grant, you must obtain a farm track number. This number will be needed during your application process for the grant. Even if all other qualifications for the grant are met, you will only receive it if you have a farm track number. Thankfully, USDA's Farm Service Agency, where the numbers are given, is usually within the same offices as the NRCS and the process of receiving the number is not a tedious task. Also, your NRCS planner, who is helping you receive your high tunnel grant, should be able to assist you with this process. However, we have listed the steps you will need to take to receive your farm tract number below so you can be one step closer to building the high tunnel of your dreams.
What is a Farm Track Number?
A farm track number is one of the ways in which the government can identify you as a farmer. This is important because of government funding that is associated with farmland and other agricultural businesses.
As mentioned above, a farm track number is needed to apply for the High Tunnel Grant. Having this number allows the NRCS and other USDA agencies to keep track of who is applying and receiving funds for their work. It also should be noted that a farm track number is not connected to a "farmer" but rather to the land that is being used. So, if wanting to farm or cultivate multiple properties, you will need to apply for multiple farm track numbers.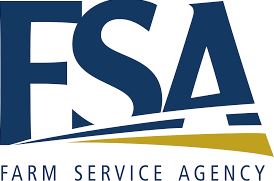 Benefits of Having a Farm Track Number
Acquiring a farm track number opens a lot more opportunities for your growing operation to receive additional funds to run your high tunnel. Some of these advantages include farm loans, crop insurance, tax exemptions, and other grants specifically set aside for farmers.
Having a farm number also now includes you in the Agricultural Census. This is important because a more accurate number of how many operating growers are in the United States allows for the USDA and other agricultural agencies to receive more government funding and resources to support them.
Finally, this number makes you eligible to elect Farm Service Agency officials in your county. These committee members are critical to ensure your county receives the proper resources to support each farmer in that area.
Steps to Get A Farm Track Number
Make an appointment with your county FSA office. As mentioned before, this office is usually connected with the NRCS. To find your local office address and contact information, look
Please note that COVID policies might still have an effect on how you will meet with your FSA representative. Contact your county office to identify if the meeting will be in-person or virtual.
Once a meeting has been made with your FSA agent, be sure to have all appropriate documents with you.
Documents you will need will include a photo ID, social security card, EIN#, and proof of land ownership, like a deed, lease, or rental agreement.
Meetings usually take between thirty minutes to an hour.
After your FSA representative has reviewed all your legal documents, they will check that the land you have presented does not already have an attached farm track number to it. If not, you will be issued a number at no cost.
For more details on how to apply for the NRCS High Tunnel Grant and other growing information, please check out our other articles.
Other Articles