Jiggly Greenhouse® Strut-Brace Adapter For Hanging Overhead Greenhouse Plants & Accessories - 1 3/8" [1 3/8" OD]
Details
Jiggly Greenhouse® Strut-Brace Adapter For Hanging Overhead Greenhouse Plants & Accessories - 1 3/8" [1 3/8" OD]
The Jiggly Greenhouse® Strut-Brace Adapter is designed for easily installing overhead greenhouse cross-bars that can be used for hanging plants, fans, irrigation systems, lights and more. Additionally, these adapters can be used for boosting structural stability against heavy wind and other inclement weather conditions. Each adapter can be installed and adjusted to any angle onto either the purlins, bow hoops, or ground posts, making corner braces or side-to-side cross-strut installation extremely versatile. It is made to be used with 1 3/8" piping, by simply sliding the flanged end of the adapter into the 1 3/8" cross-section pipe and then using a Brace Band and Nut & Bolt (sold separately) to attach the adapter to the greenhouse frame, creating an incredibly sturdy overhead cross-bar for hanging or mounting greenhouse plants and accessories, or an adjustable strut brace for added support.
Features:
Fits Pipe Size: 1 3/8" OD
Material: Galvanized Steel
Fully Adjustable For Use At Any Angle
Designed For Use With Brace Bands and Nut & Bolts
Greatly Increases Structural Strength, Durabilty & Wind-Resistance
Easily Add Cross-Struts and Sidewall Bracing To Existing Greenhouse Frames
Ideal For Installing Overhead Cross-Bars For Hanging Plants, Fans, Irrigation Systems, Lights & More!
Installation Gallery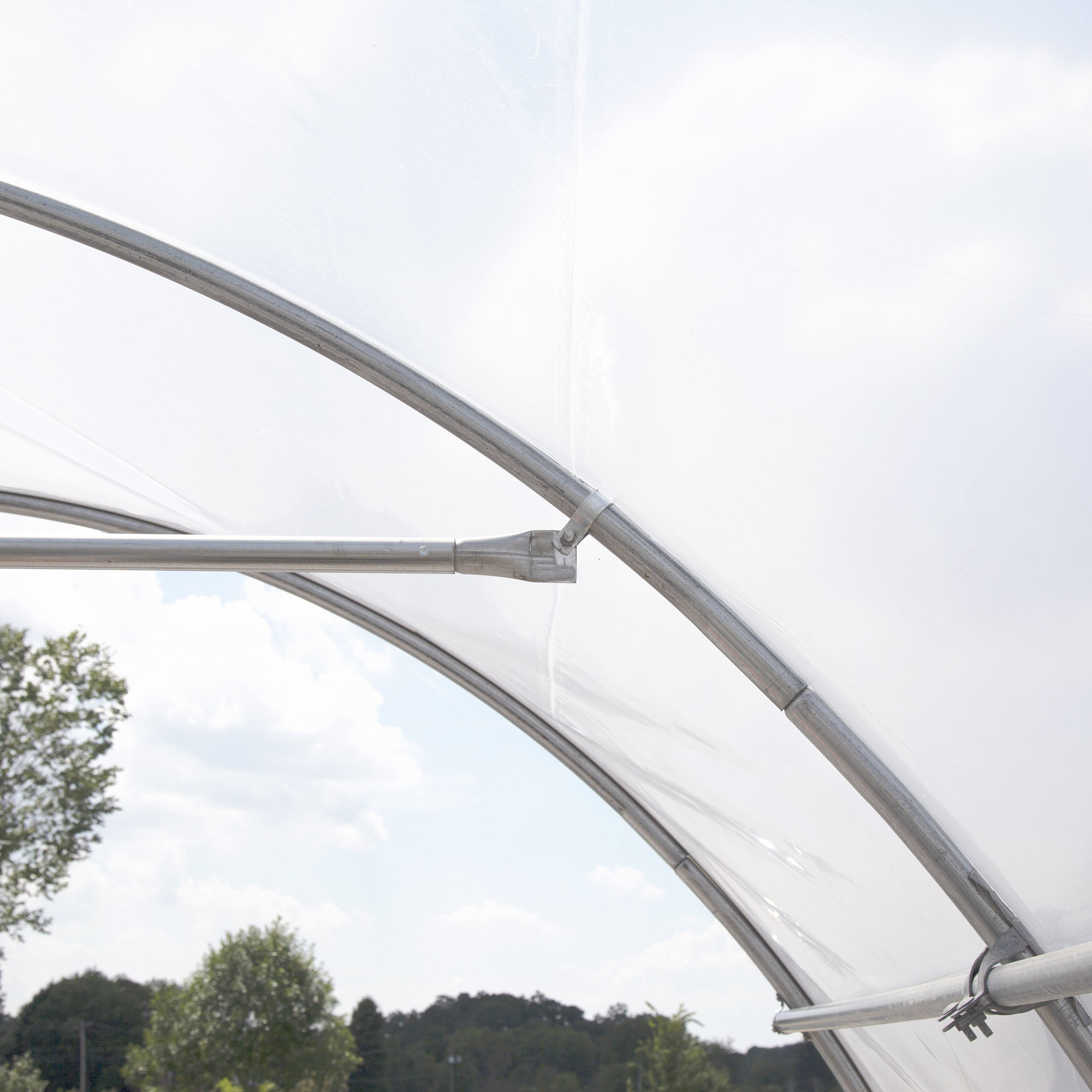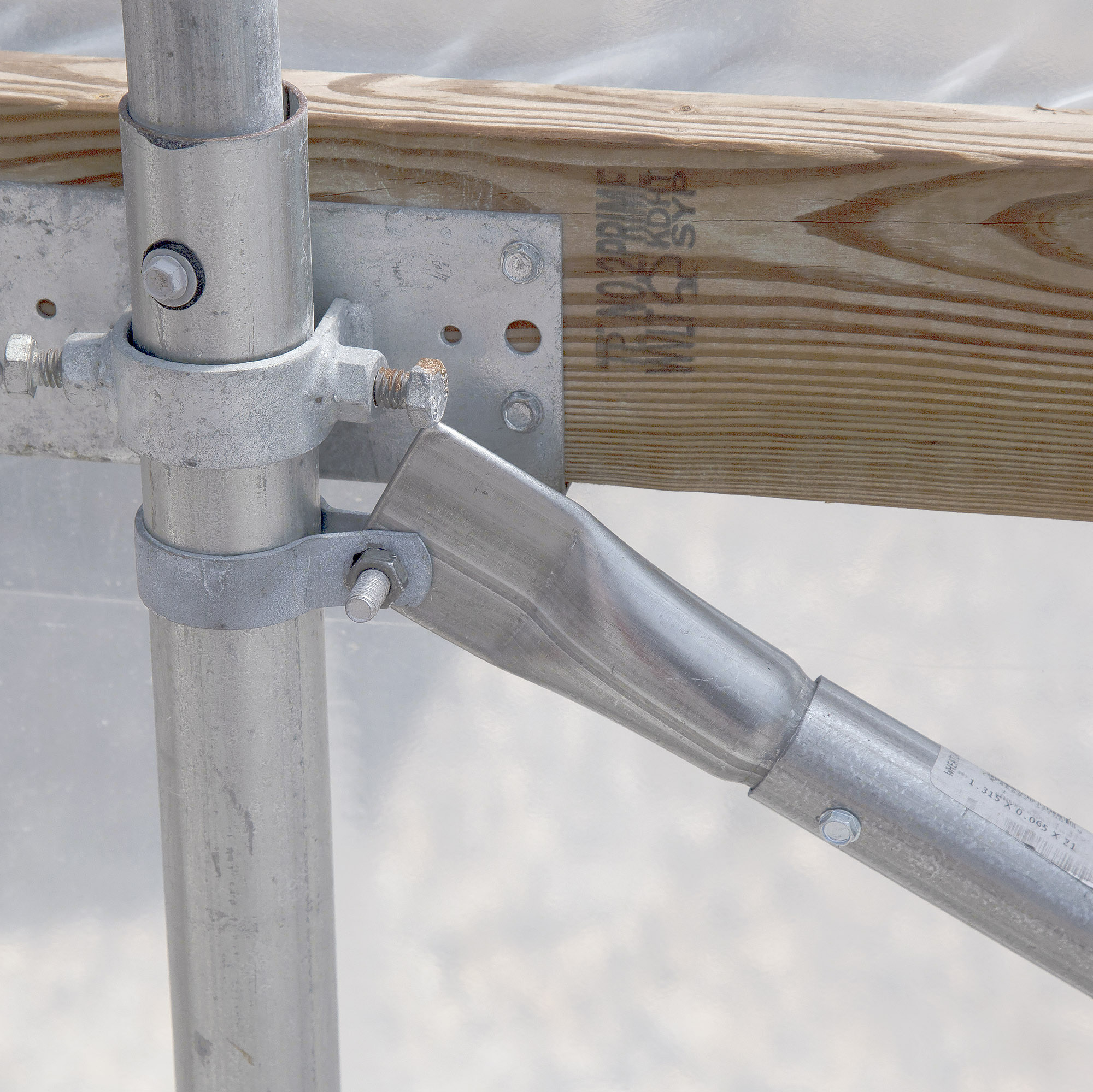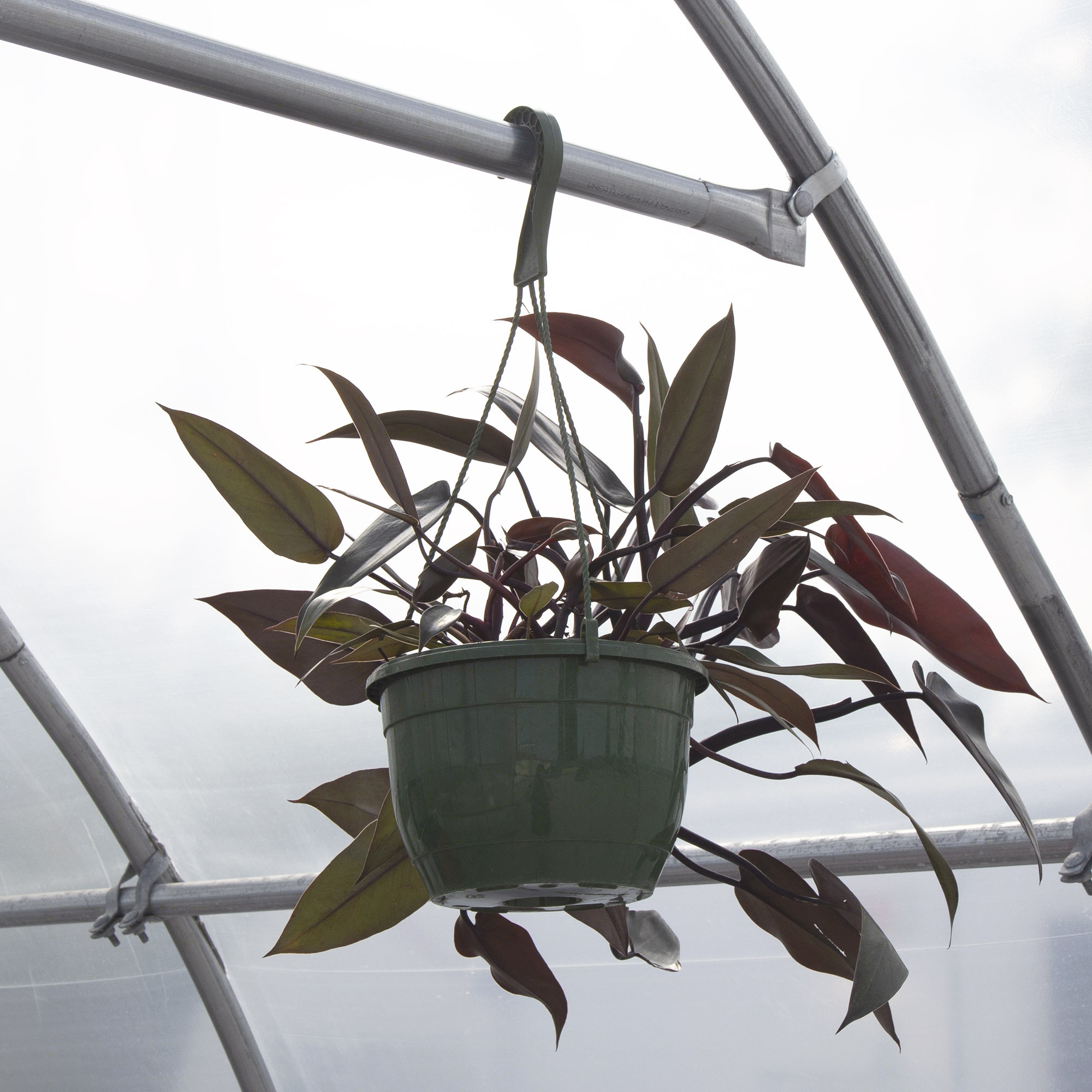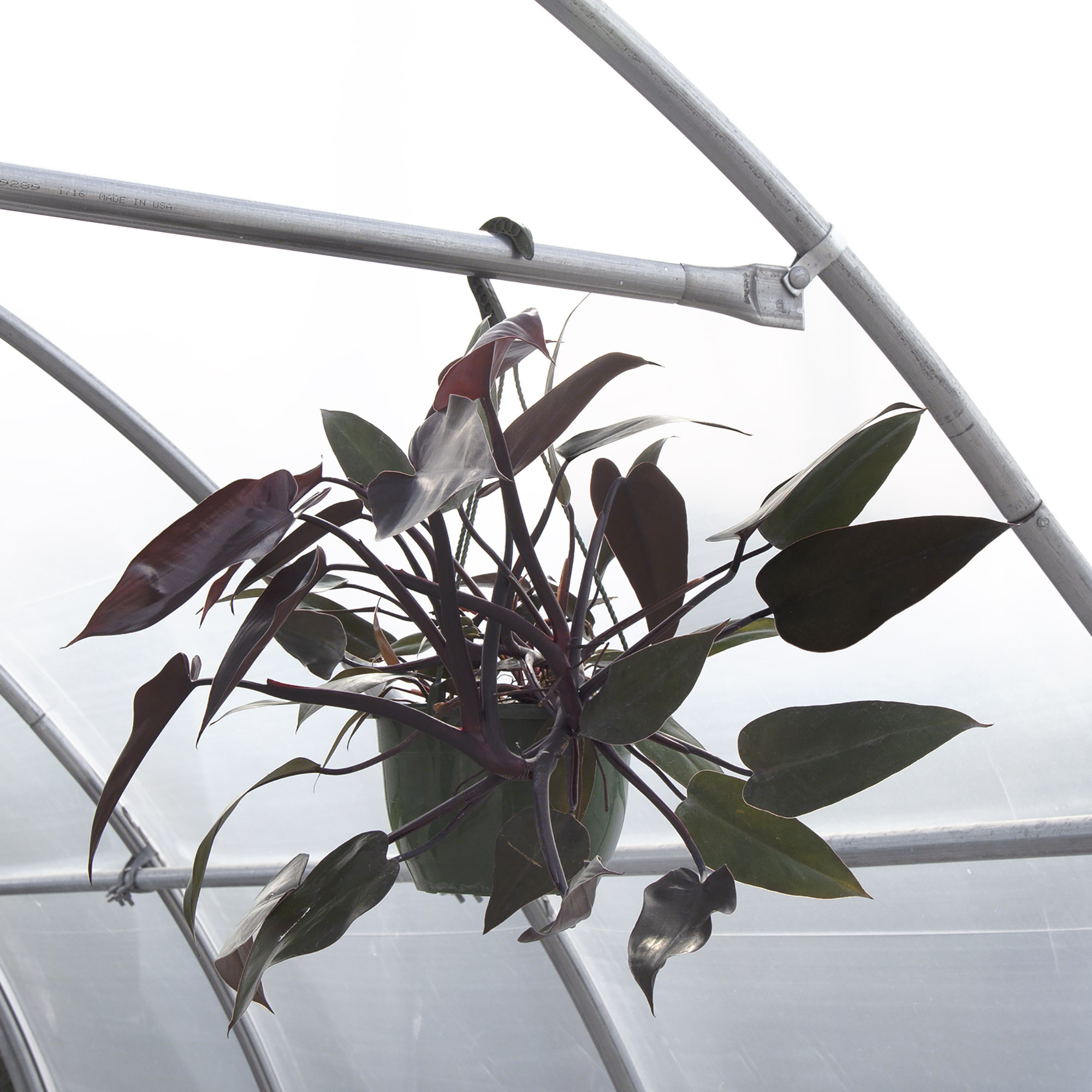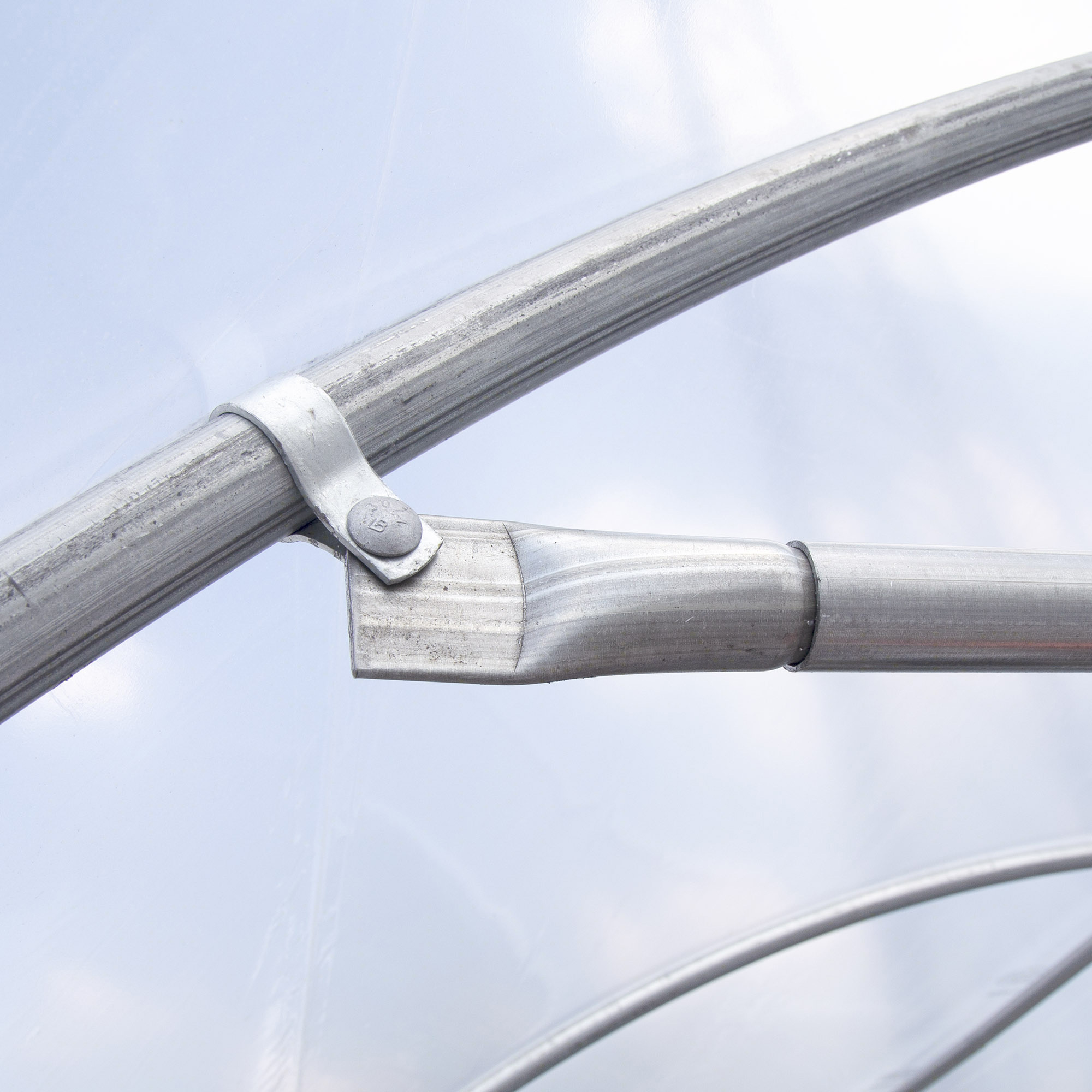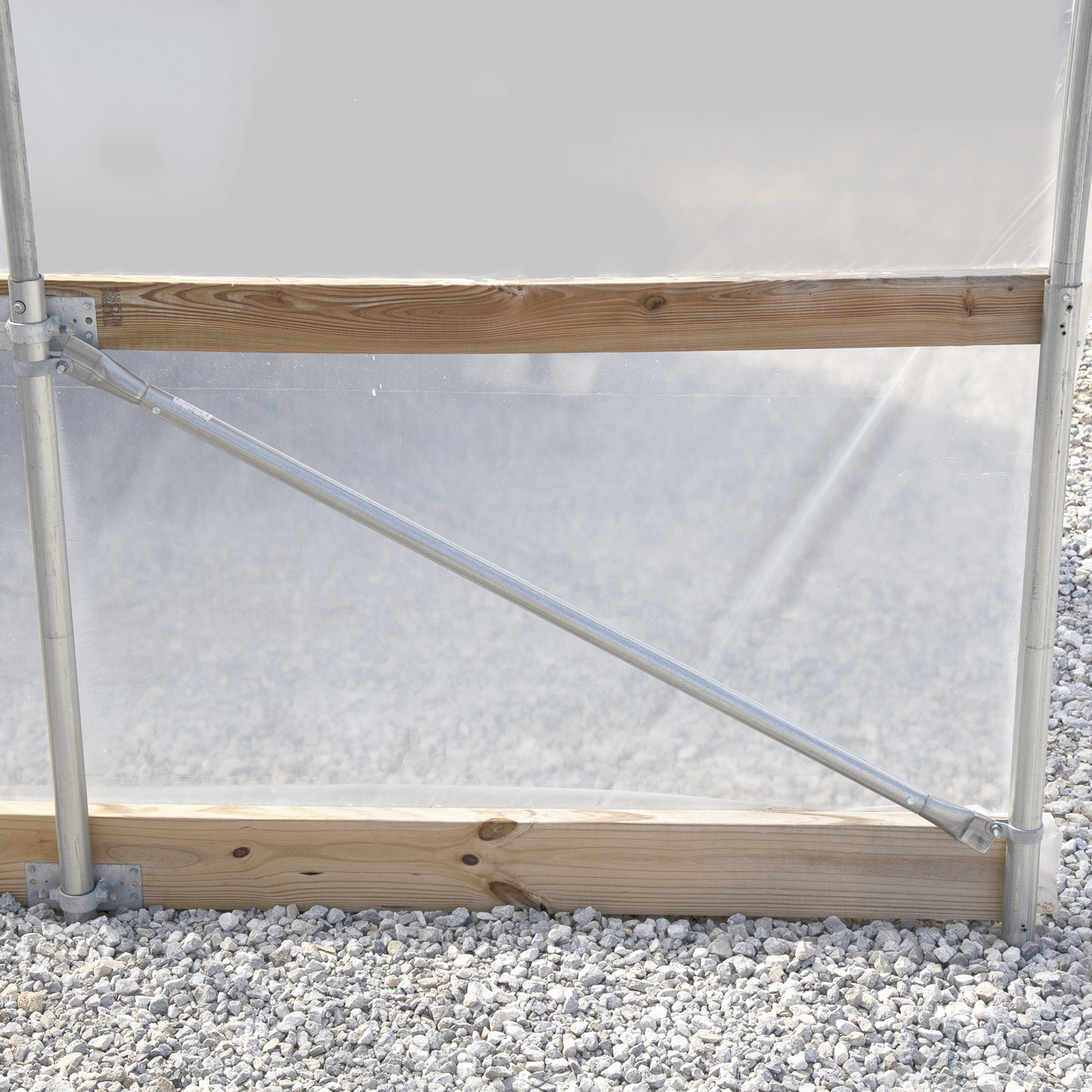 | | |
| --- | --- |
| SKU | ABAX138 |
| Manufacturer | Jiggly Greenhouse® |
| Post Size | 1 3/8" [1 3/8" OD] |
| Metal Type | Galvanized Steel |